THE FOURTH SUNDAY OF LENT
March 18 & 19, 2023
REFLECTION ON TODAY'S READING
Samuel does not see as God sees in the choice of David, who is anointed with oil. As Jesus cures the blind man, so too are we brought from darkness into light through the grace of baptism.
Under the directive from the Diocese of Honolulu
St. Joseph Church has set up an egiving program to allow parishioners and guests an easier way to give. It will also allow the donors to: 1. Give from anywhere using a computer, tablet, or smartphone. 2. No need to find a check or stop by the ATM. 3. Use your Checking/Savings Account or your Debit/Credit Card. 4. Schedule gifts to occur automatically. Click on the give now link or on your phone using my parish app. "All must give as they are able, according to the blessings given to them by the Lord your God." Deuteronomy 16:17
Online donations may be made at any time from the comfort of your own home or any place with internet access. Online donations are credited to your tax statement for the end of the year (except when made anonymously)and you can change your account preferences and donation amounts at any time.
DIOCESE OF HONOLULU 2023 LENTON REGULATIONS
New documents from the Vatican: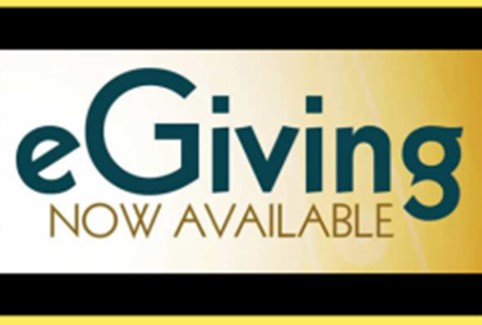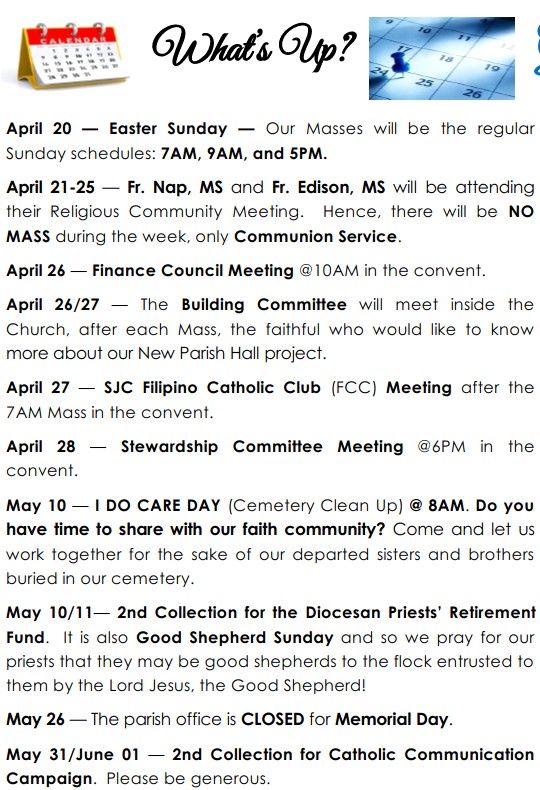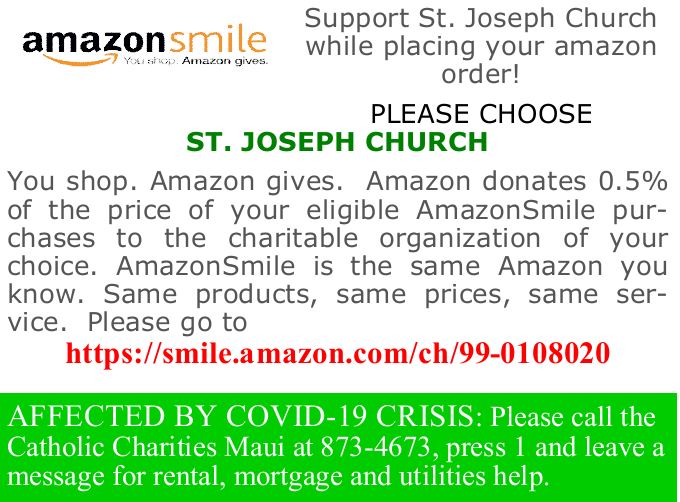 Jesus Frees Us from Spiritual Blindness and Sin
Jesus Frees Us from Spiritual Blindness & Sin
Do you recognize the light of God's truth and power in your life? God wants to remove every obstacle that might hinder us from recognizing the light of his truth and wisdom for our lives. Saul, the first king of Israel, failed to recognize God's light and power to save him from his enemies. God replaced Saul with David, the youngest of Jesse's eight sons (1 Samuel 16). God saw something in David which Jesse and his other sons did not recognize - a man after God's own heart who delighted in doing what was pleasing to the Lord (1 Samuel 13:14). David was a man of courage and vision who defeated his enemies and united his people. His strength and success came not from himself but from God who anointed him with the power and wisdom of his own Spirit. What can keep us from the light of God's truth, wisdom, and strength for our lives? Sin blinds us and causes us to stumble and fall - unable to rise on our own or to walk in the freedom of God's love and truth. Sin clouds the mind in moral confusion, and it grows in darkness and resists the light of God's truth. Only God's light can uncover the darkness of sin and free us to walk in the path of holiness and peace with God.
.
LIVESTEAMING MASS
For some time now the Diocese of Honolulu has restricted the pandemic protocols for attending Mass. Thus, Fr. Michael and the St. Joseph's Parish Pastoral Council have decided that February 26, 2023 would be the last Sunday that SJC will be livestreaming the Mass on FACEBOOK. For those of you that are not physically able to attend mass you may go to the Catholic Herald and see the listings of parishes that live streams or go to the Cathedral Basilica of Our Lady of Peace, downtown Honolulu will continue to live stream on Sundays at 10 AM, Weekdays at 12 PM, Saturdays at 12 PM and 5 PM https://www.cathedralofourladyofpeace.com/LiveStream.html .
A STEWARDSHIP MOMENT
Saint Paul gives us a wakeup call. As stewards of the light of Christ, we are to reflect that light with the help of the Holy Spirit. If Christ's work has transformed and illuminated our lives, there should be a change. The light of Christ's active presence should be at work in us. And as the light shines within us, we take on the properties of that light and we shine too. We are used by God to shine the light of Christ in the lives of others. A challenging Lenten reflection: Is the light of Christ shining in our hearts? Is the light of Christ reflecting out from us to others?
EUCHARISTIC ADORATION OF THE BLESSED SACRAMENT
First Thursday of Every Month. Come anytime between 5-6:30 pm.. All are Welcome!
THRIFT SHOP HOURS OF OPERATION
Effective May 2021, the Thrift Store hours of operation became every Tuesday from 8 a.m. - 12 noon.
SOCIAL OUTREACH MINISTRY
The Food Pantry holds a drive by distribution, every third Thursday from 8-9 a.m. or while supply lasts. To qualify simply signup as you drive up. The Food Pantry is also accepting non-perishables. Thank you!