THIRTIETH SUNDAY IN ORDINARY TIME
October 23 & October 24, 2021
REFLECTION ON TODAY'S READING
An "oracle of consolation" regarding the restoration of Israel finds its fulfillment in the person of Jesus, our merciful high priest. His healing of the blind man witnesses to the inauguration of the kingdom.
Under the directive from the Diocese of Honolulu
St. Joseph Church has set up an egiving program to allow parishioners and guests an easier way to give. It will also allow the donors to: 1. Give from anywhere using a computer, tablet, or smartphone. 2. No need to find a check or stop by the ATM. 3. Use your Checking/Savings Account or your Debit/Credit Card. 4. Schedule gifts to occur automatically. Click on the give now link or on your phone using my parish app. "All must give as they are able, according to the blessings given to them by the Lord your God." Deuteronomy 16:17
Online donations may be made at any time from the comfort of your own home or any place with internet access. Online donations are credited to your tax statement for the end of the year (except when made anonymously)and you can change your account preferences and donation amounts at any time.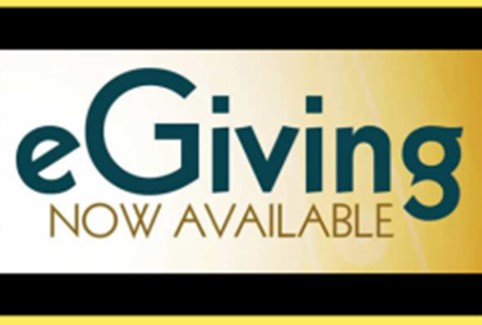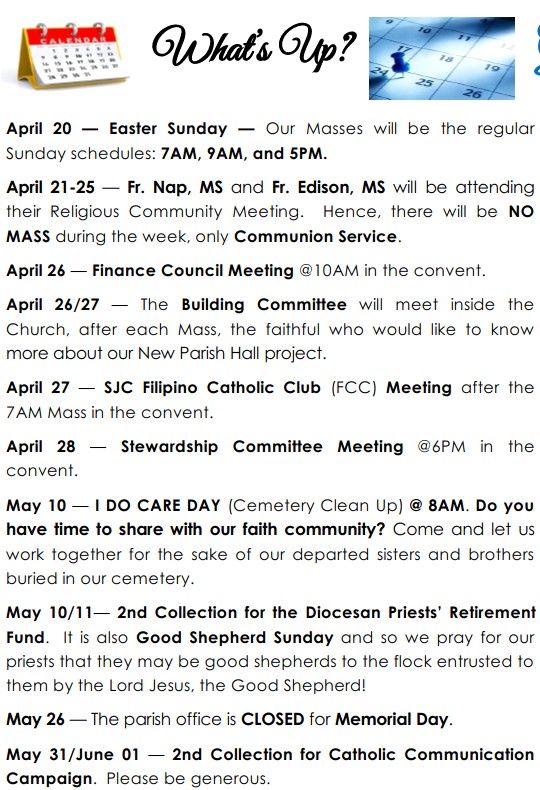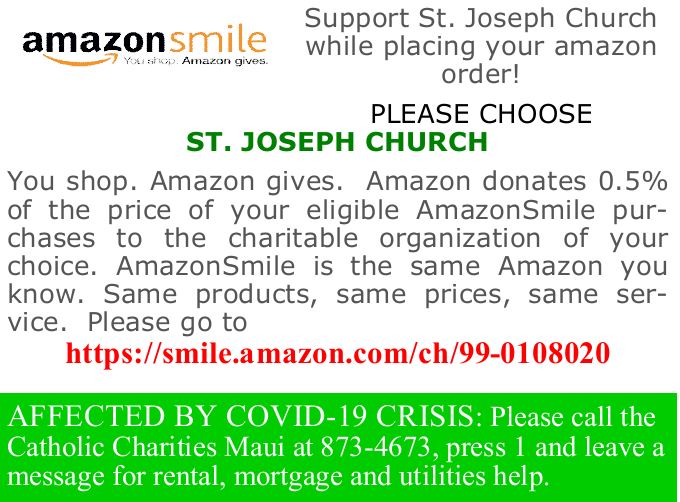 What Do You Want Me to Do for You?
What Do You Want Me to Do for You?
Have you ever encountered a once in a life-time opportunity you knew you could not pass up? Such a moment came for a blind and destitute man, named Bartimaeus. He was determined to get near the one person who could meet his need. He knew who Jesus was and had heard of his fame for healing, but until now had no opportunity of making direct contact with the Son of David, a clear reference and title for the Messiah.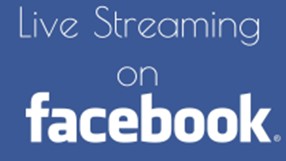 A STEWARDSHIP MOMENT
After healing the blind man in today's Gospel Jesus told him to go, to be on his way. But the man chose to follow Jesus. Being a disciple of Jesus is a choice. The stewardship way of life likewise involves a choice, in fact many choices. We choose to be grateful, we choose to live generously, and we choose to trust that God will always provide for our needs. These are three choices central to the stewardship way of life. What choices will we make this week that give witness to our decision to follow Jesus Christ?
QUIET HOLY HOUR & ADORATION
First Thursday of the month. All are Welcome anytime between 5-6:30 pm. Please observe the following protocols: Sign in with name & contact information, wear a mask at all times, practice social distancing and sanitize hands. No fellowship before or after Holy Hour.
THRIFT SHOP NEW HOURS OF OPERATION
Effective May 2021, the Thrift Store new hours of operation will be every Tuesday from 8 a.m. - 12 noon and on the 2nd & 4th Thursday of the month form 8 a.m. - 12 noon.