T
WENTYFIFTH SUNDAY IN ORDINARY TIME
September 23 & 24, 2023
REFLECTION ON TODAY'S READING
In today's Gospel, Jesus tells us the parable of the workers in the vineyard, teaching us about God's justice and generosity. "Is it not lawful for me to do what I want with what is mine?", Mt 20:1-16, Let us confront the temptation to compare ourselves with others and to be envious of the blessings we receive. Let us reflect today on how we can cultivate a free heart that genuinely rejoices in the grace God showers on others.
Under the directive from the Diocese of Honolulu
St. Joseph Church has set up an egiving program to allow parishioners and guests an easier way to give. It will also allow the donors to: 1. Give from anywhere using a computer, tablet, or smartphone. 2. No need to find a check or stop by the ATM. 3. Use your Checking/Savings Account or your Debit/Credit Card. 4. Schedule gifts to occur automatically. Click on the give now link or on your phone using my parish app. "All must give as they are able, according to the blessings given to them by the Lord your God." Deuteronomy 16:17
Online donations may be made at any time from the comfort of your own home or any place with internet access. Online donations are credited to your tax statement for the end of the year (except when made anonymously)and you can change your account preferences and donation amounts at any time.
New documents from the Vatican: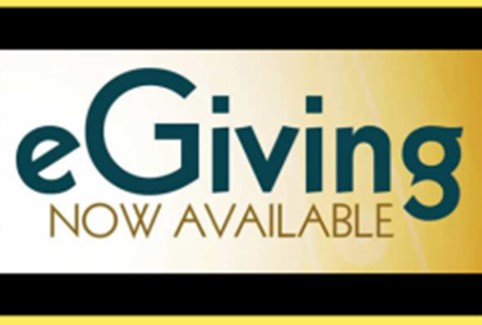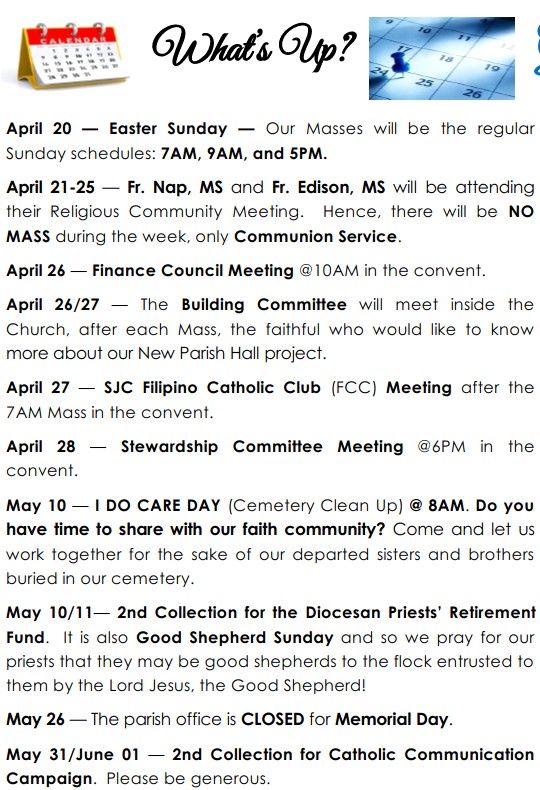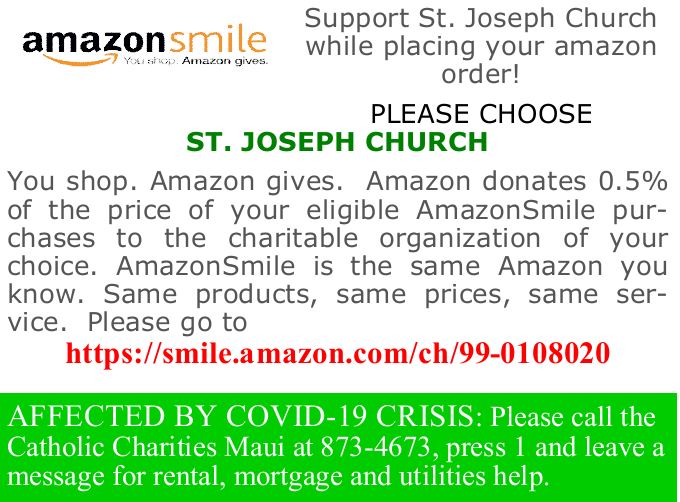 Dear Brothers and Sisters in Christ,
In today's Gospel, Jesus moves from Galilee to teach in Judea where he is sought out by great crowds and tested by the Pharisees on issues such as marriage and divorce. Jesus also encounters a rich young man who is unable to accept Jesus' demand that he leave his possessions to follow him. Jesus' response to the rich young man sounds very much like the conclusion we will find in today's Gospel: the first will be last and the last will be first.
On the surface, the parable of the workers in the vineyard appears to be an offense to common sense. Those who work a longer day ought to be paid more than those who work just an hour or two. When viewed in this way, the landowner seems unfair. That is because we are reading into the parable our own preconceived notions of how fairness and equality should be quantified.
A close read shows us that the landowner paid on the terms that were negotiated. The landowner, it seems, has acted completely justly. The parable goes beyond that, however, and we come to see that the landowner is not simply just, he is exceptionally just. He is radically just. He has given those who labored in the field for a full day their due pay. But he has also given a full-day's wage to those who worked only a single hour. No one is cheated, but a few receive abundantly from the landowner just as we receive from God more than what is merely justifiable or due. God, like the landowner, is radically just and abundantly generous. The workers who complain are made to look foolish as they lament the fact that landowner has made all workers equal. Indeed, what more could one ask for than to be treated as an equal at work or anywhere else?
The parable reminds us that although God owes us nothing, he offers abundantly and equally. We are occasionally tempted to think that our own actions deserve more reward, more of God's abundant mercy, than the actions of others. But God's generosity cannot be quantified or partitioned into different amounts for different people. When we think that way, we are trying to relate to God on our terms rather than to accept God's radically different ways.
—Loyola Catholic Press
.
LIVESTEAMING MASS
For those of you that are not physically able to attend mass you may go to the Catholic Herald and see the listings of parishes that live streams or go to the Cathedral Basilica of Our Lady of Peace, downtown Honolulu will continue to live stream on Sundays at 10 AM, Weekdays at 12 PM, Saturdays at 12 PM and 5 PM https://www.cathedralofourladyofpeace.com/LiveStream.html .
A STEWARDSHIP MOMENT
From an early age, we tend to distort the concept of "fairness": "I am good. I deserve good things. I am not receiving good things. Something must be wrong. Who's going to fix it?" We also know the age-old expression: "Who ever said life was fair?" Jesus knew this expression when he offered his parable in today's Gospel reading. Christian stewards acknowledge, with humility, that they receive good things from the Lord in abundance; even if these gifts are not the ones they think they need when they need them. Consider which servants you identify with most in the Gospel reading, the ones who demand "fairness", or that final servant who, seemingly, deserves the least.
EUCHARISTIC ADORATION OF THE BLESSED SACRAMENT
First Thursday of Every Month. Come anytime between 5-6:30 pm.. All are Welcome!
THRIFT SHOP HOURS OF OPERATION
Effective May 2021, the Thrift Store hours of operation became every Tuesday from 8 a.m. - 12 noon.
SOCIAL OUTREACH MINISTRY
The Food Pantry holds a drive by distribution, every third Thursday from 8-9 a.m. or while supply lasts. To qualify simply signup as you drive up. The Food Pantry is also accepting non-perishables. Thank you!